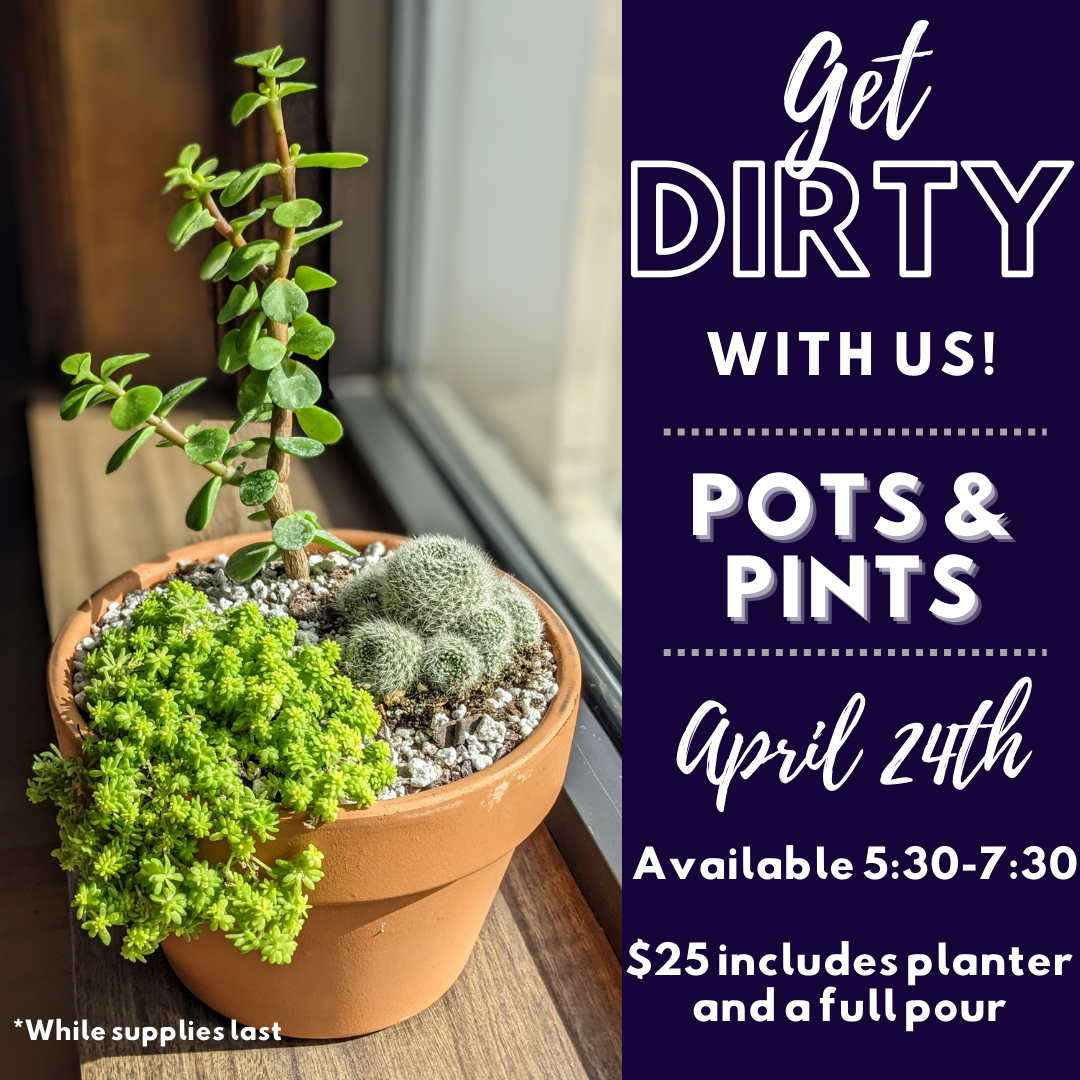 Want to pot your own house plants, but not sure how to do it? Or are you just as obsessed with plants as we are and want more? Stop by on Monday, April 24th any time between 5:30 and 7:30 to join us! For $25 you'll get a full pour of beer to enjoy while you pot up your own 3-plant succulent arrangement to take home.
We'll be here to help you through it and answer any questions you may have. Shout out to our friends at Watter Farms for supplying the gorgeous succulents and all of the materials!
Supplies are limited, so sign up ahead of time at the bar to secure your spot.